Spiritual Resources / Recursos Espirituales
Enjoy some of this free content to grow in your spiritual journey.
A retreat is a time to quiet down a little and listen to what God and your own inner self are saying to you. These online retreats can help you begin to listen. Click here to read the titles. 
We pray that Lent is filled with blessings for you.
St. John Neumann Parish YouTube Channel
View inspirational videos by clicking below:
https://www.youtube.com/channel/UCO2fOgyUL5HN4qhLwnJ1xAg/
St. John Neumann Facebook Page
Keep up-to-date with important information and reflections by visiting:
www.facebook.com/stjnparish
Watch Daily Mass at St. Peter's Cathedral (Scranton)
The daily Eucharist is broadcast at 12:10 each day, and is available to view all day here.
Unite our prayers together as the Church, as we ask the Lord to save us by his cross and resurrection!
Haga clic aquí para ver la misa en español en la Parroquia de San Mateo en East Stroudburg.
Resources for Families 
Recursos para Familias
Check out these free resources and ideas to grow in our Catholic faith as a family.
Includes activities for all grade-levels, including those preparing for Confirmation.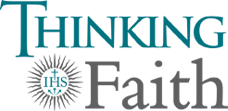 Thinking Faith
Spiritual resources from the Jesuits in Great Britain:
thinkingfaith.org
Weekly reading
Weekly reading
Readings for the week of April 18, 2021
© Liturgical Publications Inc